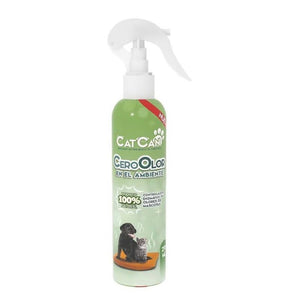 zero smell
Zero odor 280ml/60ml
CatCan products are 100% national.
-They are natural products based on hydrological enzymes that are activated by water.
-They are not harmful to our animals or humans
-Natural products break down and are better absorbed by the environment, unlike chemical agents.
• Zero Smell: Odor controller. It is a 100% natural, enzymatic product, a safe and effective alternative to control bad odors. With zero odor direct amplification, you get immediate and residual control to eliminate odors caused by pets, eliminates odors caused by mold, decaying organic matter, debris, moisture and all types of polluting waste.
Shipping Policy:
We ship within 24 business hours of approval of purchase.
The delivery time and shipping cost will depend on the shipping address. We ship anywhere in Colombia.
Delivery time: main cities 1-3 business days, secondary cities 3-5 business days.
---
More from this collection